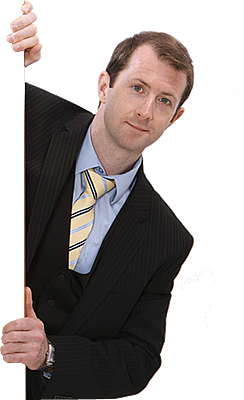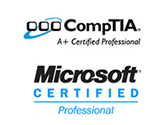 Cochran IT Services
Cochran IT Services is a fast, reliable, computer repair & technical support company based in South Lincolnshire, covering Sleaford, Bourne, Spalding, Grantham, Stamford, Boston, Market Deeping and surrounding areas. As a qualified and experienced computer engineer, I can repair, setup or train you to use your technology and gadgets.
Most importantly: I come to you!
I am your one resource for all of your laptop and computer repair needs, data recovery, virus/spyware problems, internet connectivity, networks - wireless and wired, email and more. I conveniently come to you to repair and remedy whatever the headache. Have Questions? Call me!
I Can Help With...
Computer repairs of all types: Windows 10, Windows 8, Windows 7, Windows XP, Windows Vista, older Windows versions, desktops and laptops
Small business networks, servers*, workstations, backups, UPS (uninterruptible power supply), Sage accountancy software
Android, iPhone, iPad, Blackberry, Windows Phone, business phone setups , backups and data transfers
Antivirus, virus, malware, spyware issues. Data recovery. Insurance reports
Printers, plotters, scanners and just about anything you can possibly plug into your computer
I strive to explain things to you in plain English and get you up and running in the most cost effective manner. Become a loyal customer and enjoy free email support and purchase advice. Yes, I mean it!
Want to save a few pounds? Bring your PC to me! My drop-off service available at either Braceby or Bourne is fast, easy and cost-effective, by appointment only
Service rates:
A home service call starts from £55 and includes the first hour onsite. Additional time is billed in 15 minute increments at £10.
Remote screen viewing support is also available at £40 p/hr as a loyal customer.
Workshop repairs start from only £40 for the first hour. With additional time billed as before at £10 per 15 minute increment.
Onsite business support from £55 p/hr as a pay as you go client.
Where and When?
I cover Sleaford, Bourne, Spalding, Grantham, Stamford, Boston, Market Deeping, and the surrounding areas I also have a few clients further afield.
Monday - Friday 9am to 6pm. An out of hours service can be made available by appointment. Emergency call outs are also available, please ask. For service calls more than 20 miles away there will be an additional charge depending on distance.
I have a 'can-do' attitude mixed with versatility and a great deal of experience, so please feel free to call me and we can discuss how I can best meet your requirements.
servers* Microsoft 2011, 2008 and 2003 SBS servers, 2008, 2003 and 2000 servers, 2008, 2003 and 2000 terminal servers, data centres, SQL servers, exchange 2010, 2007 and 2003